English Language Course (IELTS Training) (Short Course)
 Progress onto University final Year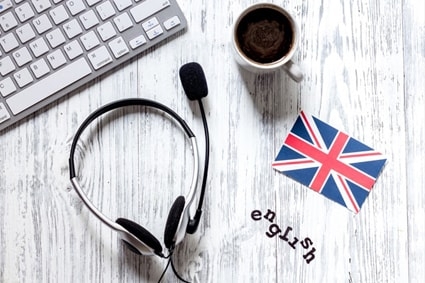 English Language Course (IELTS Training) (Short Course)
About the Course
If you are looking for an opportunity to improve your English language skills, then you are recommended to enroll onto one of COTHM online English language course. This course is designed for candidates who are capable of understanding and doing basic communication in English language and will develop their skills in English grammar covering four basic domains, i-e., Listening, speaking, writing and reading. Other than this, this course will also touch other basic language elements like, punctuation, grammar and spelling. Learners will be provided with tutor support webinars (unlimited) in order to enhance speaking and listening skills. COTHM online English Language course modules are interactive in nature, which will develop core foundations of a learner for IELTS or TEFL examinations. Dedicated team of English language experts have developed this course combining both audio clips and pedagogical approach to teach English language fundamental concepts. Additional support will be provided to learners in the form of our online social forum and tutor support (online).
What is Included
All course material, including online modules and written assignments
Personal tutor support with 1-2-1 Skype sessions
Dedicated student support
Access to an online social learning forum
Assignment marking and feedback
Free CV writing help on completion of the course.
Criteria
Education Path
Career Path
Study Modules
Assessment
Awarding Body
Other courses that may also be of interest to you
Need any help? Request a call back from one of our advisors
My favourite thing about studying with COTHM Online Business School was the ability to study at my own convenience and pace.