The Work-Life Balance Course (Short Course)
 Progress onto University final Year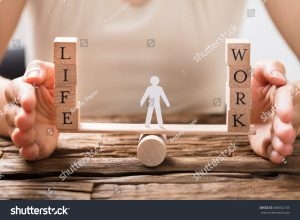 The Work-Life Balance Course (Short Course)
About the Course
It is a self-development course in which learners can work on different course related exercises and activities. Learners will study about self-improvement, relationships, stress reduction and diet in context of career and family. This course will teach learners to self-care and self-examine. Whereas, it is also a fraction of executive level coaching programme. COTHM's online work life balance course offers you a range of comprehensive subjects and is a unique course in terms of its content collection. Learners can opt to study this course only, or can opt to study other courses offered by COTHM online along with this course.
Course overview
Course duration
Students can enrol onto this course at anytime. There is approximately 100 hours worth of learning material included. Students will have access to the study material for five years.
Assessment
This course is assessed by a series of self assessment exercises.
What is Included
Criteria
Education Path
Career Path
Study Modules
Assessment
Awarding Body
What is Included
Self study learnig portal managed by ATHE UK & regulated by Ofqual UK.
Study plans with flexability of time.
Diploma from ATHE UK & certificates from COTHM.
Premium subscription of e-COTHM Dubai portal worth $250.
Premium subscription of Typsy – Australia worth $US 96. (Video Training Courses)
Enlisting in pool of international candidates – Facilitation for international internship
Free webinars by Industry experts
Career Pathway & Education pathway counselling
Criteria
Education Path
Career Path
Study Modules
Assessment
Awarding Body
Other courses that may also be of interest to you
Need any help? Request a call back from one of our advisors
My favourite thing about studying with COTHM Online Business School was the ability to study at my own convenience and pace.